Location
442 Northstar Dr
San Antonio, TX 78216
Office hours
Mon-Sat: 7:00AM - 7:00PM
Sun: 7:00AM - 7:00PM
Welcome to 1Choice Home Improvement San Antonio
WE YOUR PROFESSIONAL HOME IMPROVEMENT COMPANY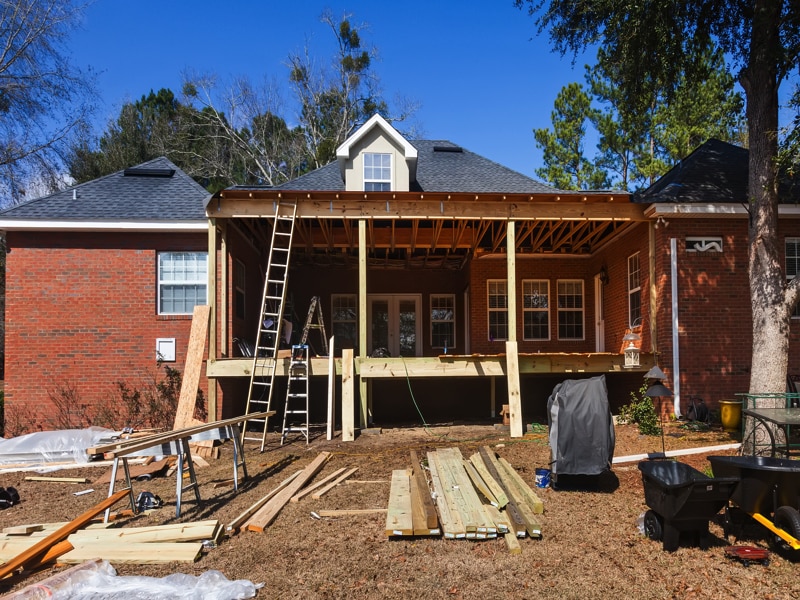 We are a locally owned home improvement company with years of experience in satisfying the needs of homeowners in San Antonio, Texas. We take pride in providing home renovation services that improve the value of your asset and increase the satisfaction, comfort, and safety level of every individual residing in a particular house. We are available 24 hours a day in 7 days a week, and we offer affordable renovation services that do not compromise your budget.
At 1Choice Home Improvement in San Antonio, quality artistry is very essential. We make it a point to exceed anyone's expectations by delivering excellent home improvement services from the start to the end of the project. We pay particular attention to detail, and we work with customers throughout the entire renovation process. We do not just make promises, but we turn your ideas and dreams into a reality.
[google-reviews-pro place_photo=https://lh3.googleusercontent.com/p/AF1QipPRzGlhEZ_g9i3llQo0v1z_VnoJL2OSl-UIw7kf=s1600-w300-h300 place_name="1Choice Home Improvement San Antonio: Remodeling, Roofing & General Contractors" place_id=ChIJZy7FYRFgXIYRRdU9RZAcds0 auto_load=true rating_snippet=true sort=3 min_filter=4 write_review=true view_mode=slider slider_hide_pagin=true open_link=true nofollow_link=true hide_float_badge=true lazy_load_img=true]
Get Your Free Estimate Today!
Book a free consultation today
Guaranteed Services in San Antonio Area
We offer various home renovation services like roofing and kitchen remolding, general remolding, bathroom remolding, solar panel installation, flooring, painting, patio, and landscaping. These are all executed by our well-experienced and hardworking team who will be with you from product selection, room design, until the actual remodeling.
1Choice Home Improvement promise to provide a smooth and efficient home renovation transaction from start to finish. You will be meeting our professionally trained sales consultants who will explain every single detail of the services provided. Once you agree to work with us, you will then be scheduled for an appointment with our construction supervisor who will make sure that you will be happy and satisfied with the details of the renovation.
We always show our commitment and dedication to all kinds of home improvement services we provide. In fact, most of our customers appreciate our professionalism and compassionate attitude in improving the lives of homeowners in San Antonio, Texas. We have a 24/7 availability, which allows you to inquire and avail our services, and we also respond quickly to any urgent renovation needs. If you want your home to become a better place to live in, you have come to the right company.
The Best Home Improvement Company
Home improvement is an overwhelming task that can sometimes cause a lot of stress, frustration, and anxiety to homeowners. Aside from finding a company that offers a good price, you need to hire the right contractor who can get the work done excellently. With 1Choice Home Improvement, you can be assured that your time, effort, and money will not turn into waste.
We use the finest products for home renovation, but we also provide several options for you to choose from. We will explain all the pros and cons of the products we have, and we make sure to work on your needs with consideration on your budget. It is our mission to improve the lives of our customers through quality home renovation. Thus, you can be at peace when you choose our company for your home improvement needs.
Nevertheless, our company has been in the business for quite some time, and we have developed a good reputation in the industry. Most of the homeowners who ask us for a renovation are impressed with our work, as well as with our conscientious staff and professional project management. We regularly train our people the best practices to stay ahead of our competitors, and we nurture them to be the best version of themselves. We firmly believe that well-equipped staff results to better productivity, and satisfied customers.
Affordable Pricing
We worked hard every day to create a good reputation in the home renovation industry. We have received several compliments, recognition, and recommendations from various people and organizations who have availed our services through the years.
Despite all these achievements, 1Choice Home Improvement in San Antonio remains to offer affordable services. Whether you want a general remolding, roofing or kitchen renovation, you can always count on us. We are proud to provide a quality and honest work at fair prices, and we always guarantee to make your remodeling experience a pleasant one.
So if you live in San Antonio or its neighboring areas, we invite you to call 1Choice Home Improvement. We'd be glad to discuss your home renovation plans and create an estimate on the work you want to work with us.
CALL NOW
Get Your Free Estimate Today!
We had bought a house recently, and it needed a lot of renovation. Good thing we approached 1Choice Home Improvement. They have worked hard for our new roof, pergola, façade, and soffit. They make it look fantastic and long-lasting. My wife and kids are so happy for our newly renovated house. I even cannot believe that the results are outstanding. I just wanted a simple renovation, but the company made this project extraordinary. They exactly knew what we need, and we are so thankful for their honesty, patience, and expertise. Besides the amazing results, I commend the company for a smooth processing and transaction all throughout.
Bill

Bill S.
I am glad that I chose 1Choice Home Improvement for our house re-painting and re-roofing. The job was done perfectly and on time, and their workers were friendly. At first, I thought that this would just be a typical home renovation company, but as soon as I sign the contract, the team has been working with us side by side. Apart from their ideas, they consulted us for suggestions, and they always gave us the right information to weigh our options. It was such a pleasure to work with honest people who deliver excellent results.
Jenifer

Jenifer D.
Home Improvement Done Right!
Anytime Home Repairs - Sales & Installation - Quality Guaranteed, Call 1Choice Home Improvement Today.
Why Choose 1Choice Home Improvement in San Antonio, TX
97% 5-Star Customer Rating.
What 1Choice Home Improvement offer:
We offer professional Home Improvement services and installation. Our services include Roofing, Remodeling, Solar Panels, Flooring, Paint, Patio, Landscaping and more in San Antonio and near area.